Change Management & Leadership Certificate

Participants to effectively lead change within their organizations by understanding the principles of change management, change leadership, polarity management, and resistance management.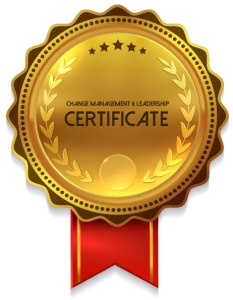 Define change management and change leadership and explain their roles in leading successful organizational change.

Define polarity management and practice polarity mapping to identify and manage competing demands and tensions that arise during change initiatives.

Understand and apply Kotter's eight-step change management process and apply it to a real-world organizational change challenge.

Understand and apply Rick Maurer's three levels of resistance and develop strategies to overcome resistance to change.

Engage in a change simulation exercise to apply the concepts and skills learned in the program to a realistic change scenario.